INDALEX

PROC
Durable Heavy Duty Industrial 5 Way Combination Aluminium Ladder
These robust heavy duty ladders have been designed to last and incorporate the best methods of joining the industrial grade aluminium structural components so that the ladder can withstand repeated use without the joints loosening.
The steps are fastened to the side rails with solid aluminium rivets.
The rear section utilizes a 3-piece rung joint system.
All aluminium components have been anodized for better corrosion resistance and lower retention of dirt and grime.
Extra strong spreader bars and foot covers have been used to enhance the life of the ladder.
A blue copolymer tool tray top with paint can hook, to organize your tools, has been included for the single sided step ladder.
A lifetime warranty for faulty materials or workmanship is provided.

WERNER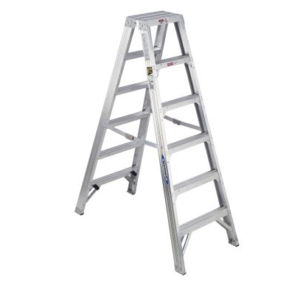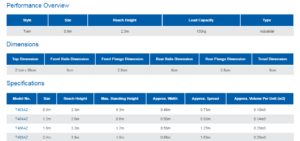 The T400AZ Series Aluminium Multi-use Twin Stepladder
has an Industrial Duty Rating and Load Rating of 150kg. The tops are made of heavy gauge extruded aluminium, and the steps are connected with a solid double riveted construction. The extra wide TRACTION-TRED steps are slip resistant. The bottom steps are braced with full U channel knee braces.
MT-00AZ Aluminium Telescopic Multi Use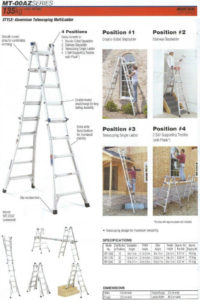 WAKU


WAKU Telescopic Ladder
The WAKÜ Telescopic Ladder is the Original Ultra-Versatile Telescopic Ladder manufactured in Germany from high-quality materials with attention to detail and is extremely easy to handle.
Can be configured for use as many different ladders:
As a Step Ladder
The WAKU Telescopic Ladder is adjustable rung by rung to almost double its height, and safely locked by four strong spring pins. Therefore one ladder replaces a complete range of step ladders of different heights. According to the type of work the user can always adjust the ladder to the most convenient height. For transport the ladder is small and must only be extended to the required length when in use.
As a Staircase Ladder
The inner ladder can be telescoped upwards so that the height of each leg of the ladder is adjustable. It is this facility which makes it useful on uneven ground like slopes or even on staircases.
As a Sliding Extension Ladder
The WAKU Telescopic ladder has an automatic safety hinge; by simply adjusting the automatic safety hinge the step ladder converts to a straight ladder, which can be extended rung by rung to almost four times its original transport size.
As a Pair of Trestles
Only one WAKU Telescopic Ladder is required. Inner and outer sections are easily separated and the two outer sections joined using the height adjustment pins. You now have two trestles and need only a plank to start work.
GORILLA